Accreditation, Approvals & QA
GFSA has been approved and accredited by several world recognised accreditation bodies and blue chip companies. We design and manufacture filtration and process equipment to ASME Div.1, ASME U and UM stamp, EN13445 and PD5500 in all categories as well as NORSOK (MDS Standards and approval requirements of M-650), GOST, and ASME B31.3.
Cast units and fabricated units meet international codes of construction, such as PD5500, ASME VIII, EN13445, ASME B31.3 and the European Pressure Equipment Directive 2014/68/EU.
Materials are certified to BS EN 10204 3.1 and 3.2 as standard and when requested BS EN 10204 2.2; BS EM 10204 2.2 for non-pressure containing parts. We are approved to BS EN 13980 2002 for ATEX approved flame arresters. Designed, tested and certified to EN ISO 16852 : 2010 in accordance with ATEX directive 2014/34/EU.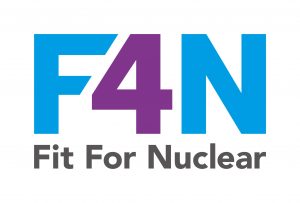 On the 24th July 2018 the Granting Panel of The Nuclear Advanced Manufacturing Research Centre (Nuclear AMRC) unanimously approved GFSA becoming a granted F4N business.